How does cognitive diversity impact an organization?

[Event] Diverse Minds: The impact of inclusion in the workplace
According to McKinsey, corporations identified as more diverse and inclusive are 35% more likely to outperform their competitors. The data is clear: when organizations understand the impact that inclusion and belonging have on employee well-being, they can transform their culture into a more vibrant, productive, and innovative workplace.
Join our Tandym Talks webinar series this May to discuss the true impact of cognitive diversity and inclusion.
What you'll learn:
The importance of cognitive diversity
How to achieve impactful inclusion
The bottom line impact of DE&I programs
Learn more about our wonderful guests and moderators below!
Get to know our guest panelists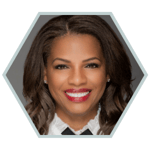 Marlo J. Gaal, SHRM-SCP, sHRBP (she/her/hers)
Chief People and Diversity Officer,
Oncourse Home Solutions (OHS)
Marlo leads the Oncourse Home Solutions HR and Diversity strategy, focusing on all elements of human resources across the company. Prior to OHS, Marlo was the Chief Talent and Diversity Officer at Ariel Investments, the country's first and oldest Black-owned asset management firm. With years of HR experience at large organizations nationwide, Marlo remains dedicated to challenging the status quo, raising the bar for leaders, and improving employees' sense of belonging.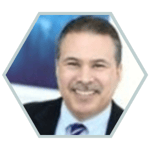 Kevin Chan Bradley (he/him/his)
VP, Diversity, Equity, Inclusion, & Community,
HUB International
Kevin Chan Bradley is the Vice President of Diversity, Equity, Inclusion, and Community at HUB International, overseeing the company's overarching DEI strategy and providing coaching and consultation to ensure the execution of the strategy at all levels of the organization. With over 30 years in human resources, Kevin has always worked to create collaborative internal coalitions with the philosophical approach that diversity & inclusion is part of every leader and employee's job.
Get to know our moderators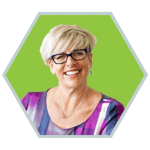 Jenn Barley, PCC (she/her/hers)
CEO, KickStart Your Edge


Always ready to bring the fire, the insight, and the most relevant jam for the room, Jenn is ready to shake things up. A master coach and facilitator since 2008, Jenn has an uncanny ability to break down concepts with as many illustrative examples as funky shoes in her closet (note: it's a big closet).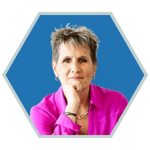 Karen Sullivan, PCC (she/her/hers)
President, KickStart Your Edge


Unshakable and ready to G.S.D, Karen is the retired police chief constantly inspired to create game-changing impact in the next arena. After training over 1000 coaches, Karen is calling out the real issues and elephants in the Zoom room, training room, or board room. With no time for B.S., she doesn't do boring and fluff—she's always agile, tweetable, and ready to pivot.
Your host: Brian Brooke

(he/him/his)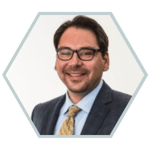 Vice President, Tandym Group
As Vice President of Tandym Pro, Brian is responsible for leading the business development and recruitment efforts for the Central Region.
Brian has spent 20 years in the Staffing industry, working with diverse teams of professionals to improve the lives of his clients, candidates, and colleagues. As a leader, he is passionate about building long-term partnerships that lead to impactful results for all involved.